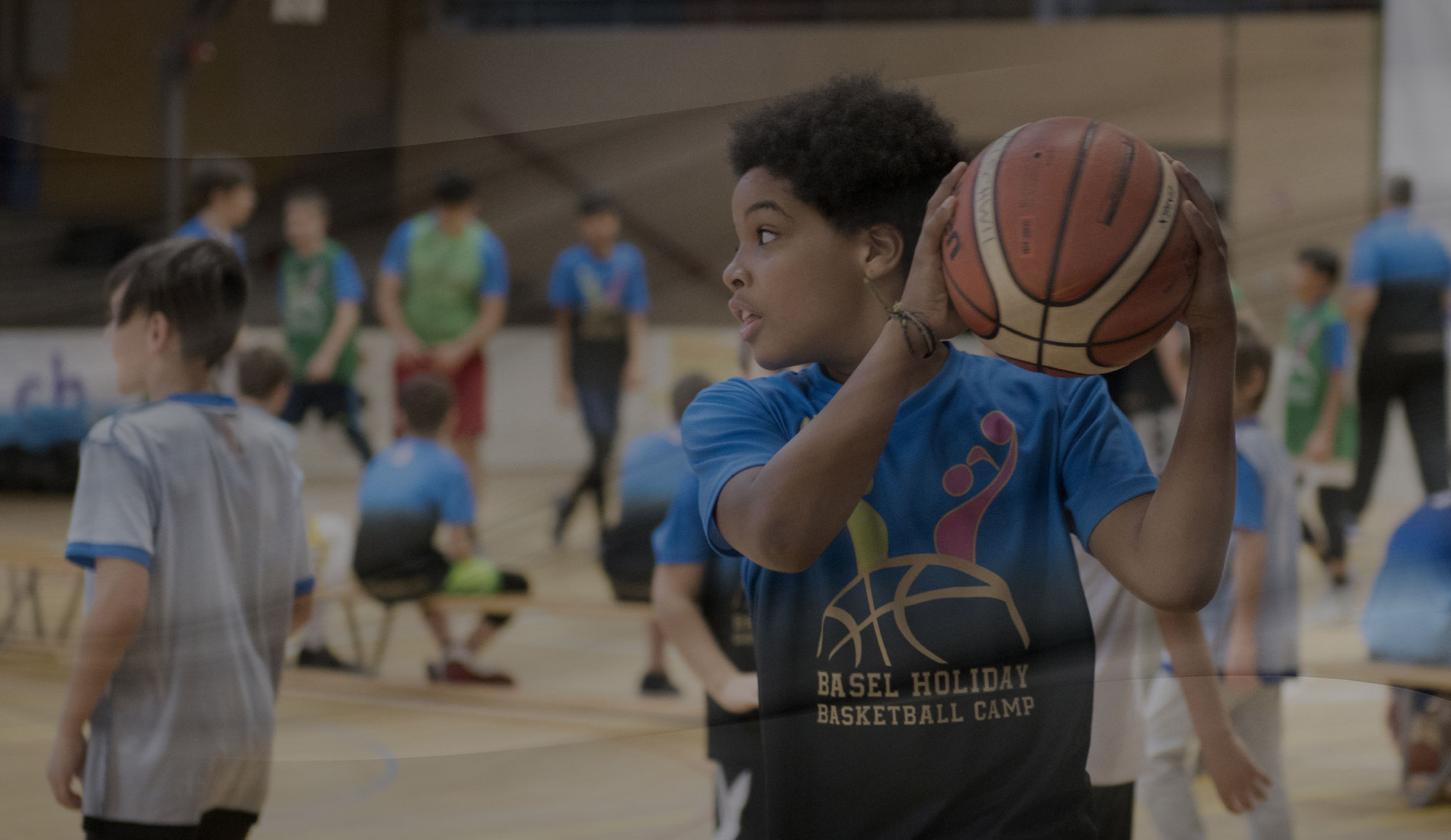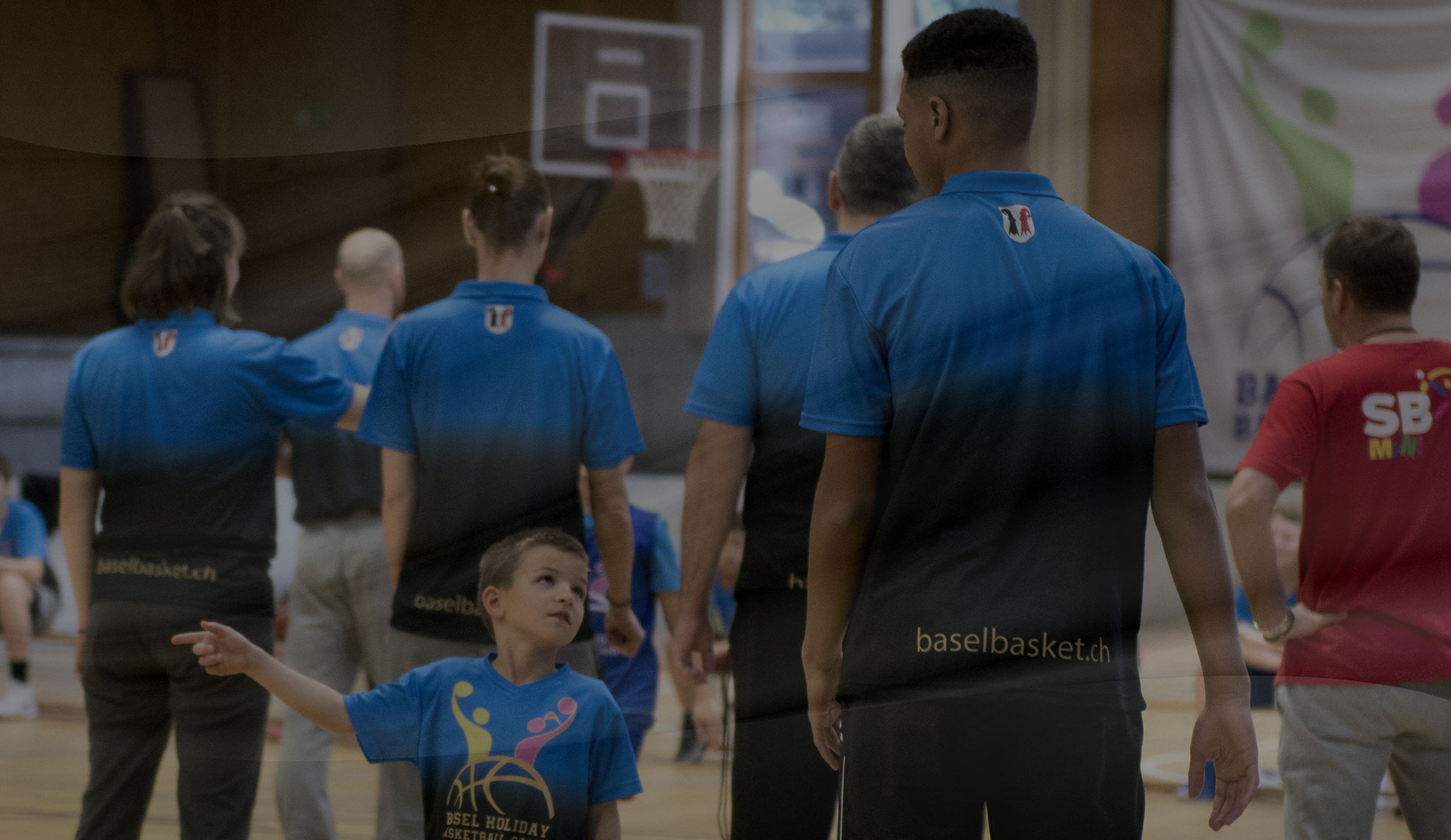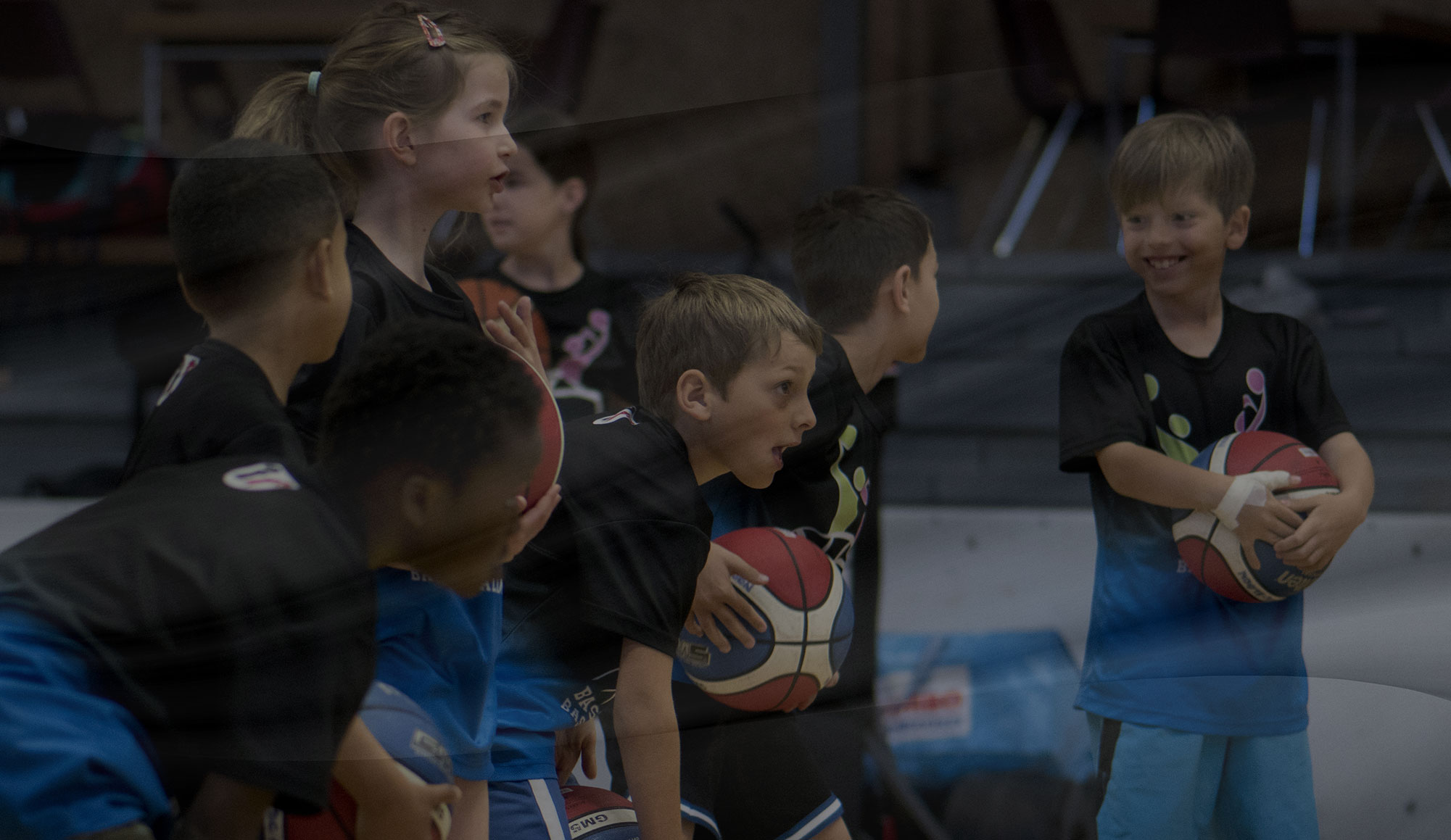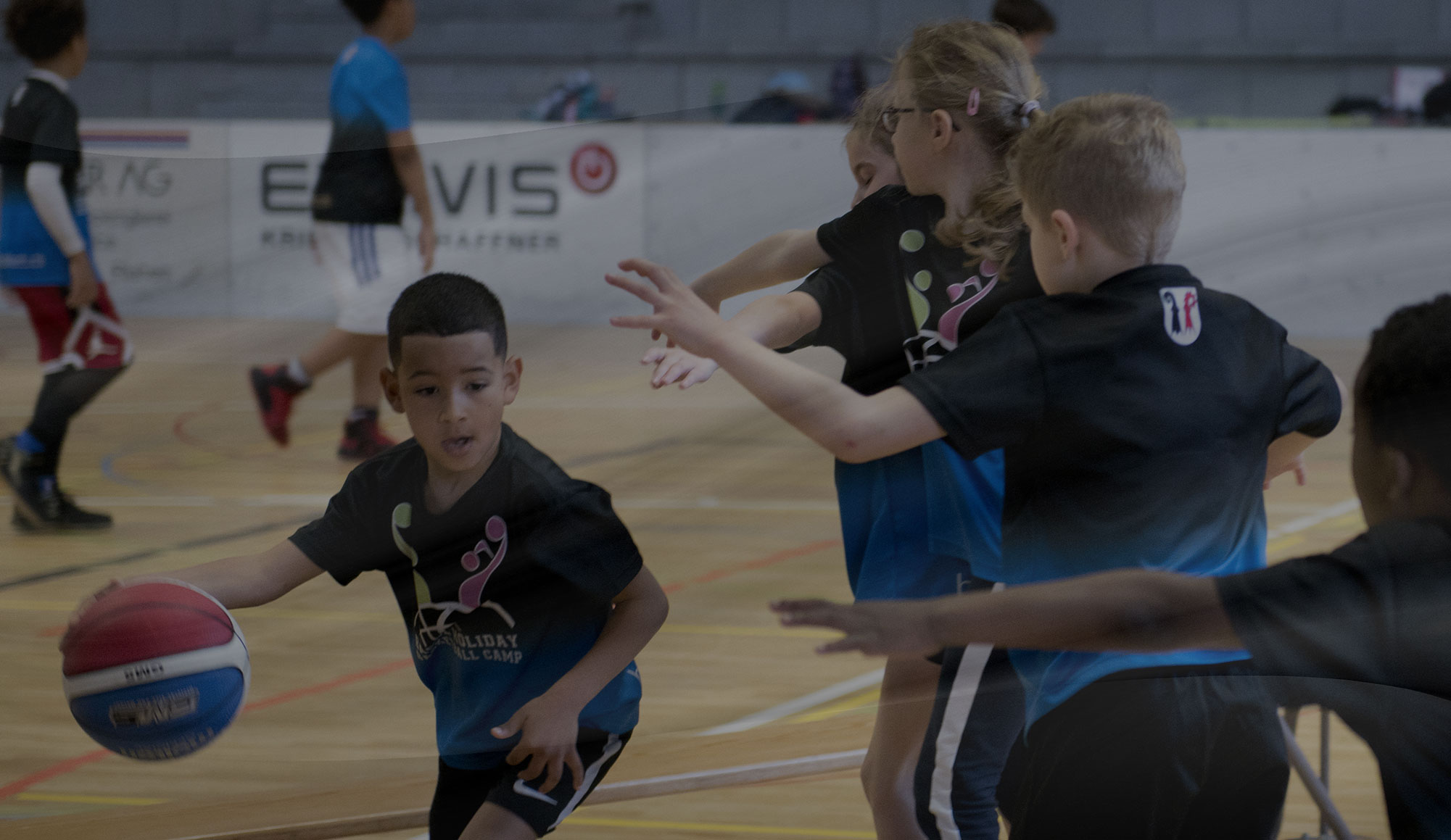 IMPROVE YOUR
GAME
AND HAVE
FUN
AT THE BASEL BASKETBALL CAMP
BOYS AND GIRLS
2016 – 2008
Sporthalle Erlenmatt
Erlenmattstrasse 6 4058 Basel
About us
The camp is suitable for all children who want to stay active during the school holidays. During the camp, children can work on their basketball skills, make new friends, and have lots of fun.
Our camp suits children who never played basketball before and want to give it a go. Also it allows already active players to develop their skills further.
PARTICIPANT
Based on the experience and age, the participants are divided into groups of 12 to 15 players. Each group is supervised by designated coaches, the training program is age and performance designed.
Participants will spend about 5 hours a day playing basketball games Monday through Friday. All children will participate in various games, shooting contests, mini basketball dunking competitions and skill games.
CATERING
Lunch will be prepared by the in-house roll-in restaurant. Fruits, cakes, water and snacks included – do not forget to carry a water bottle with you. Each camp participant will receive a T-shirt, gifts and a basketball diploma.
CAMP PROGRAM
MONDAY – FRIDAY
8:00AM – 4:30PM
BASKETBALL FUN PROGRAM FOR THE YOUNGEST
SHOOTING AND DUNKING COMPETITIONS